Technology
Liquid capsules are a premium and unique delivery system for nutraceuticals and nutritional supplements. We can customize or you can select a stock item from our catalogue. We use generic ingredients or branded ingredients, depending on the nature of your finished product. Completely customizable, from start to finish.

Our Liquid Filling Technology is setting a new standard for nutritional ingredients.
This allows our customers to introduce new formulations that incorporate liquids capsules and beadlets.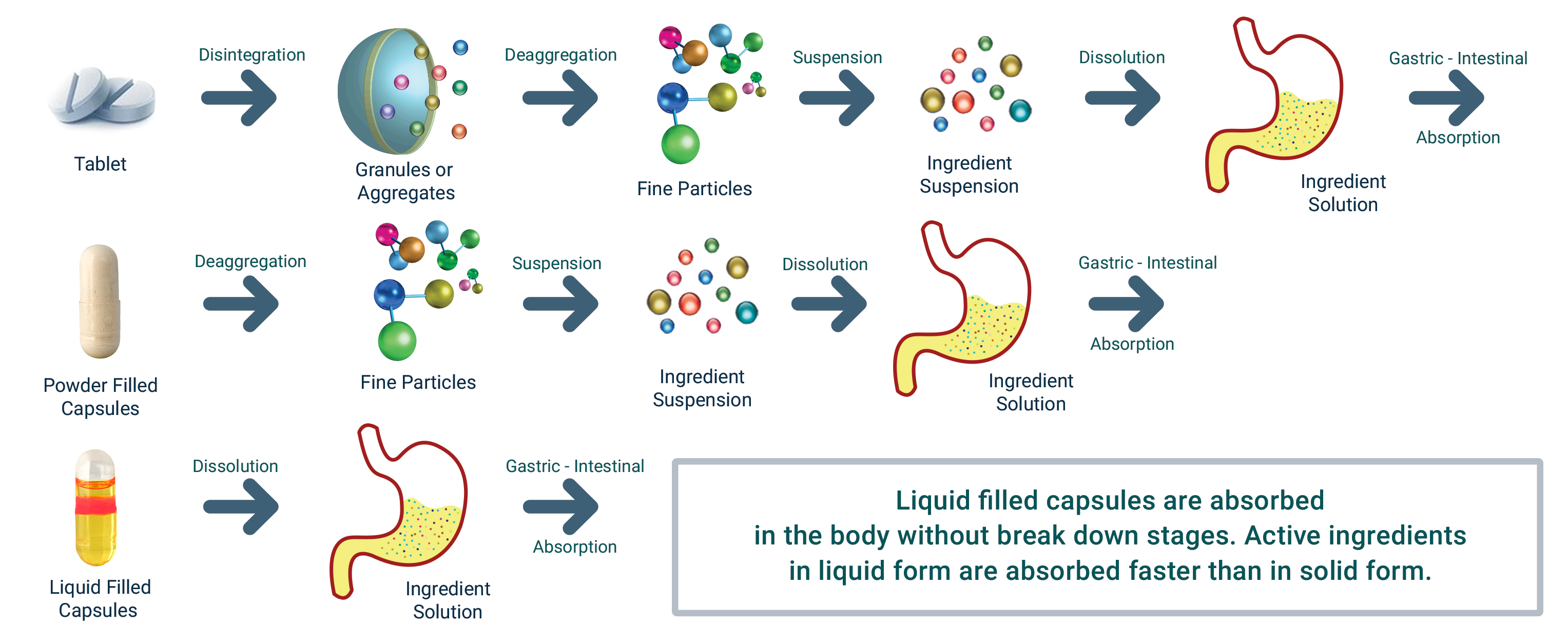 Types of Capsules
Vegan Capsules (HPMC)
If you have been planning to launch all-Vegan products for your customers, then our 100% Vegan HPMC DHA capsules are absolutely perfect for that. They use our innovative liquid encapsulation technology by combining natural anti-oxidants and high-quality algal source for DHA in hard capsules.
Formulations Possibilities
Beadlets in liquid filled capsules